What if I told you that in less than ten minutes, you can make this: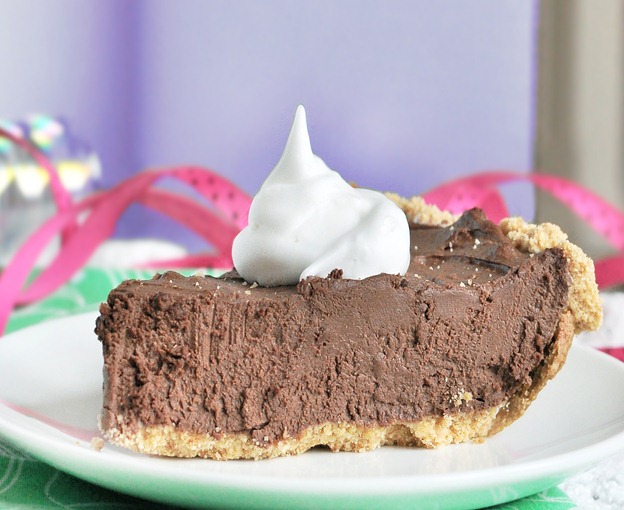 The ultimate "does not taste healthy" dessert.
Warning: If you bring this chocolate pie to parties, people will devour every last chocolatey bite. And then they'll realize they're about to choke from gobbling it up so fast they forgot to stop and breathe. Sounds intense… but don't worry. If you make this, you will never bring it to a party.
You won't want to share.
(Ridiculously easy, and insanely delicious)
1 package silken or firm tofu (such as 12.3 oz Mori-Nu or Mori-Nu lite)
1 tsp cocoa powder
1 tsp pure vanilla extract
2 T nondairy milk
scant 1/8 tsp salt
8 to 10 oz chocolate chips (a little over 1 and 1/3c or more)
2-3 T agave or other sweetener (When I make this just for me, I omit)
optional: extracts, flavorings, or liqueurs
Melt the chocolate (either on the stove or in the microwave), then throw everything into a food processor and blend until super-smooth. Pour into a pie crust if desired. (I hate pie crust and therefore usually keep it crustless.) Fridge until chilled. This gets firmer and firmer, the longer it sits. (It's firmer if you use firm tofu and more like mousse pie if you use silken.)
I promise you, everyone will rave about it, and no one will believe it has tofu!!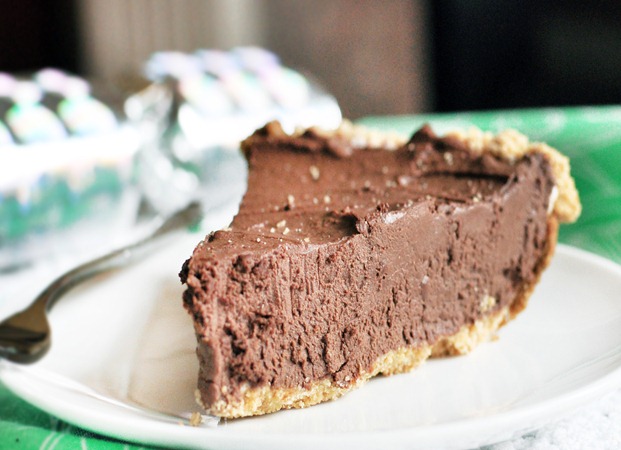 You truly can make this in just 5 minutes!
Nutritional Info:
143 calories
6 grams fat
2.5 grams protein
0mg cholesterol
These stats were calculated using 8 slices. Some of my testers say it's so rich that it should be ten slices… and I say it's so good that it should be six . (Add aboutu 7 calories per slice for each T of agave used.)